The SCUBA diving at North Seymour Island was just ok.  We were expecting to see hammerhead sharks, but we saw not one.
Still, Anna and I considered the trip a success in that we were competent enough to safely complete the dive.  Anna hadn't dived in about 4 years and she probably should've had a refresher course, but we thought she'd be ok if we winged it.
I, on the other hand, had only 5 dives under my belt.  We had inquired about diving at North Seymour Island with another dive company and they turned me down saying that the dive was only for people who had done at least 25 dives.  I might have been a beginner, but I felt I could wing it, too.
We did see some cool fish, including a moray eel.  Unfortunately, neither of us had an underwater camera so I don't have pictures from that dive.  All of my pictures from this trip are from the dive boat.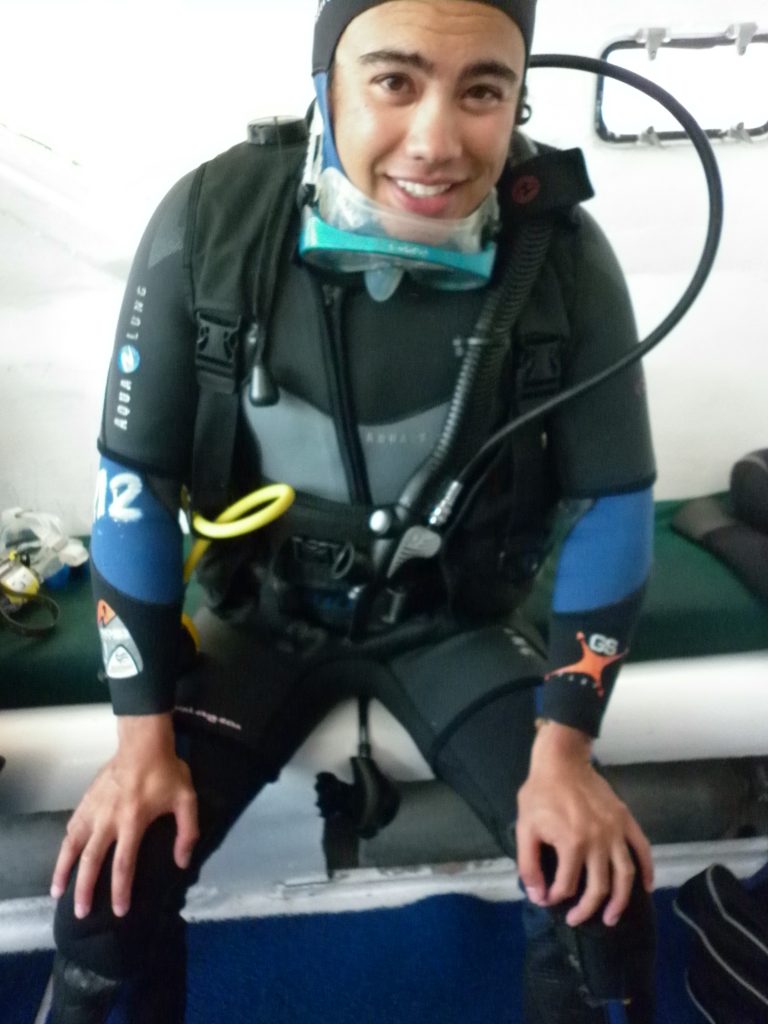 All the other tourists hung out in the shadow deck where the benches were.  I thought it'd be cool if I walked along the rail of the boat towards the sun deck, where I could take in the pleasant breeze, the sun and get a better view of everything.  It was perfectly safe and I wondered why no one else was out there.  In fact, I was glad no one else was there.  I persuaded Anna to come join me and we indulged in the beauty of the Galapagos Islands all around us without any other tourists.  We felt like kings of the world.
This was yet another moment when I was glad Anna was there so I could turn to her and express myself, "Hey, Anna!  Isn't this cool?!"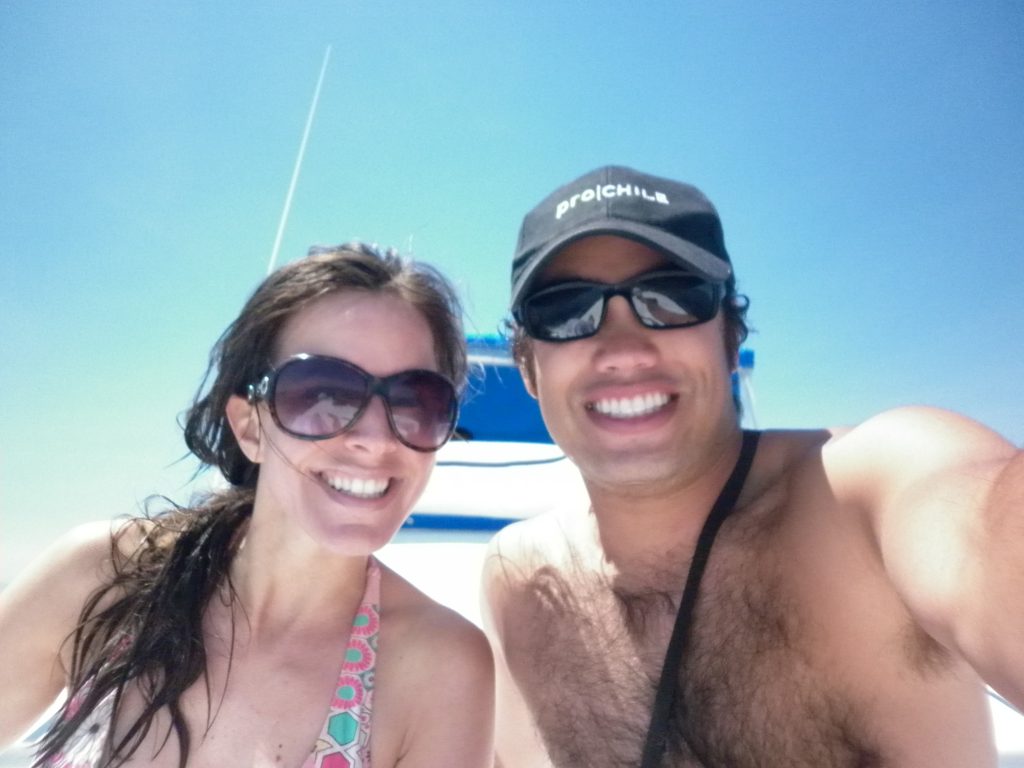 Back in Puerto Ayora, we walked a past the fish market.  There a sea lion and several pelicans waited for scraps of fish.

Anna wasn't feeling well so she took a nap as soon as we got back from SCUBA diving.  When she woke up, we went to dinner and took a walk afterwards at the public pier where we spotted a bunch of rays in the spotlights.
We didn't party that night as originally planned.  Anna went to bed early, while I lingered around the hostel until I finally decided to go to bed.  The next morning, we flew to back to Quito, on mainland Ecuador.